Psychonaut: An explorer of the mind,
who journeys into his/her psyche
using hallucinogenic drugs or other
consciousness altering techniques.

Psychonauts believe that these spiritual experiences,
when properly processed, lead to long-term
and positive benefits in their everyday lives.


ÉN+TE+Ö=GÉN
presents
An
ANDRÁS KOVÁCS M.
film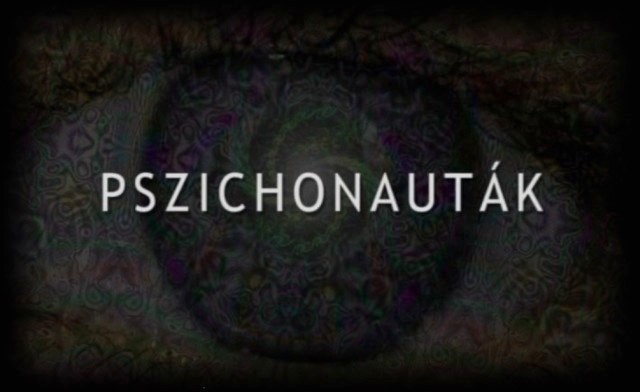 P S Y C H O N A U T S
(documentary, 41 minutes, 2006)

Director and editor:
ANDRÁS KOVÁCS M.
Produced by:
ÉN+TE+Ö=GÉN
Camera:
GÁBOR KERTAI
Questioners:
ÉVA CSILLA ORAVECZ
ANDRÁS KOVÁCS M.
Music:
TANUTUVA
Psychonauts:
AJTÓABLAK
BIGA
CELLUX
ÉN+TE+Ö=GÉN
METAMETTA
NARGILE
NOMAD
SIPHERSH
TALAMON
Images:
ALEX GREY
EROWID
ÉN+TE+Ö=GÉN
JAMESBAUD
MR.DUKE
NAHALLOD
PETRI WALLENIUS
STEVEE POSTMAN
TUSZINGERFOTO
English translation:
GÁBOR SOLTI
Reviser:
LILI
Deutsche Übersetzung:
JULIAN SCHMIDT
Lektor:
ANITA
Český překlad:
MICHAL ROLENC a Miris
Subtitles:
HOPAX
Suomenkieliset tekstitykset:
TIETOISEEN.FI
Русский перевод:
ЖЕНЯ (PROTAUK)
---
Download:

Psychonauts (2006) [psychedelic documentary] - Daath.hu.mkv (697 MB)

Psychonauts (2006) subtitles ENG,GER,RUS,CZE,FIN.zip (91 KB)

NFO file (4 KB)
Streaming:

YouTube video [240p] (English, Russian, German, Finnish, and Czech subtitles)
YouTube video [360p] (English, Russian, German, Finnish, and Czech subtitles)
Click the Play button on the embedded video:

Torrent:
Psychonauts (2006) [psychedelic documentary] - Daath.hu - multilingual subs.torrent
Next screening:
---not scheduled---
You are welcome to organize a non-commercial, public or private screening of this movie.
Please contact the movie makers for background information on the project and the topic.
International screenings
---started in 2007---
Email:
enteogen@daath.hu
---